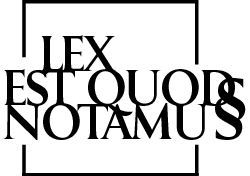 … to ensure proper protection of rights and legitimate interests of the parties…
A notary, acting as a person of public trust, performs activities that parties are required to, or are willing to provide with a notarial form so that they become official documents. Documents are prepared in a comprehensible and transparent way. Fulfilling the statutory obligation, a notary ensures that the rights and legitimate interests of the parties, as well as all other persons, for whom the given action may give rise to legal effects, are properly secured. A notary co-creates the legal system of a democratic state ruled by law by implementing the rights and obligations entrusted to him or her. 
Throughout her professional career, which started in 2004, Małgorzata Taczkowska, has been continuously associated with the revived notary of the Republic of Poland. Her deep-rooted respect for law and professional ethics combined with many years of professional experience allow her to provide services at the highest level and ensure the security of legal transactions. The notary Małgorzata Taczkowska uses an individual approach to each client, providingnecessary and reliable explanations regarding the notary's deeds free of charge. A notary is strictly obliged to keep confidential the circumstances of the case which became known to him or her due to the performed notarial activities.
Małgorzata Taczkowska-Chrobak notary office
The Notary Office is located on the third floor of an elevator building, in the city center, at Libelta 14/9, near the Poznań City Hall, Registry Office, Cyryl Ratajski Square, Solna, and Kosciuszki. The location allows convenient access and parking a car near the entrance to the building. There are also convenient public transport connections. It is easy to reach us from Grunwald, Winogrady, Piątkowo, Naramowice, Dębiec, Franowo, Starołęka, Ogrody, Górczyn, and from nearby towns. Convenient public transport connections include trams 17, 8, 4, and 16, and buses 151, 171, and 169. Furthermore, there is a Poznań City Bike station near the entrance to the building. The entrance from the sidewalk, path to the elevator, and the office itself are free of architectural barriers that could represent impediment for people with disabilities.
Office hours:
Monday 08:30 AM – 04:30 PM
Tuesday 09:00 AM – 07:00 PM
Wednesday 09:00 AM – 03:00 PM
Thursday, 08:30 AM – 04:30 PM
Friday 08:30 AM – 04:30 PM
It is possible to adjust the office hours to individual needs, also on non-working days, after a prior arrangement by phone. Notarial actions performed without prior appointment include preparing certified copies, excerpts, extracts or copies with presented documents, date of presentation of documents, certificates of life, and confirmation of authenticity of signatures. We perform other notarial actions after providing all required documents and prior arrangement of dates with the notary by phone, e-mail, or personally.
PLEASE CONTACT US IF YOU HAVE ANY QUESTIONS
A notary performs activities that parties are required to, or are willing to provide with a notarial form so that they become official documents. The scope of actions performed by the notary Małgorzata Taczkowska is very wide, and the most common cases include:
REAL ESTATE
All real estate contracts, including sales, donations, developer agreements, exchanges, life estates, establishment of a mortgage.
INHERITANCE CASES
Last wills, disclaimers of interest, acceptance or rejection of inheritance, certificate of inheritance (equivalent to judicial proceedings for confirmation of inheritance acquisition), distribution of estate.

DISTRIBUTIONS
Distribution of matrimonial assets, also after divorce, dissolution of co-ownership, including establishment of separate ownership of premises, inheritance divisions.
COMPANIES
Minutes of shareholders' meetings, establishment of partnerships and companies, all changes to articles of association.
CERTIFICATIONS
Electronic certified copies, confirmation of authenticity of signatures, dates of presentation of documents, certificates of life, also for foreign institutions
AND MANY MORE
All activities for which parties want to be provided with specific guarantees resulting from their notarial form, including settlements, agreements, declarations, acknowledgement of debt, submission to execution, protocols for website view confirmation, and statements of facts.
If it is in the nature of the activities or due to special circumstances, it is possible to undertake
the notarial activities also outside the Notary Office. In particular, this refers to the
preparation of minutes of shareholders' meetings, members of cooperatives and housing
cooperatives, and situations when a person participating in a notarial activity on account of
their health or other circumstances cannot appear at the Notary Office. The existence of the
above-mentioned circumstances is assessed by the notary individually for each case.
The notary fee is determined based on an agreement with the parties, but it may not be higher than the maximum notary fees applicable to a given activity. The costs of notarial activities include not only the notary fee, but also tax on civil law transactions, inheritance and donation tax, and goods and services tax (VAT), as well as court fees that a notary collects and transfers to the relevant institutions. The amount of notary fee was determined in the Regulation of the Minister of Justice of 28 June 2004 on the maximum rates of the notary fee (Journal of Laws, 2018.272, i.e. as amended), and it depends on many factors, including the value of the trade object or the type of activity to be performed, therefore we encourage you to contact the Office to obtain detailed information on the fees.
To determine the exact costs, please contact the Office directly by phone or email. You will obtain detailed information on all fees related to a given activity.
We accept payments by cash, card, or bank transfer.
Feel free to contact us on the following telephone numbers:
+48 61 101 62 90 and +48 732 446 062
and also, at the e-mail address:
kancelaria@notariuszpoznan.eu
For your convenience and to provide the highest standards of privacy, security, and protection of personal data, we also offer a possibility of contacting us at +48 732 4446 062
via encrypted messengers:
Signal and WhatsApp
Notary Office
Małgorzata Taczkowska
Libelta 14/9 3rd floor
61-706 Poznań